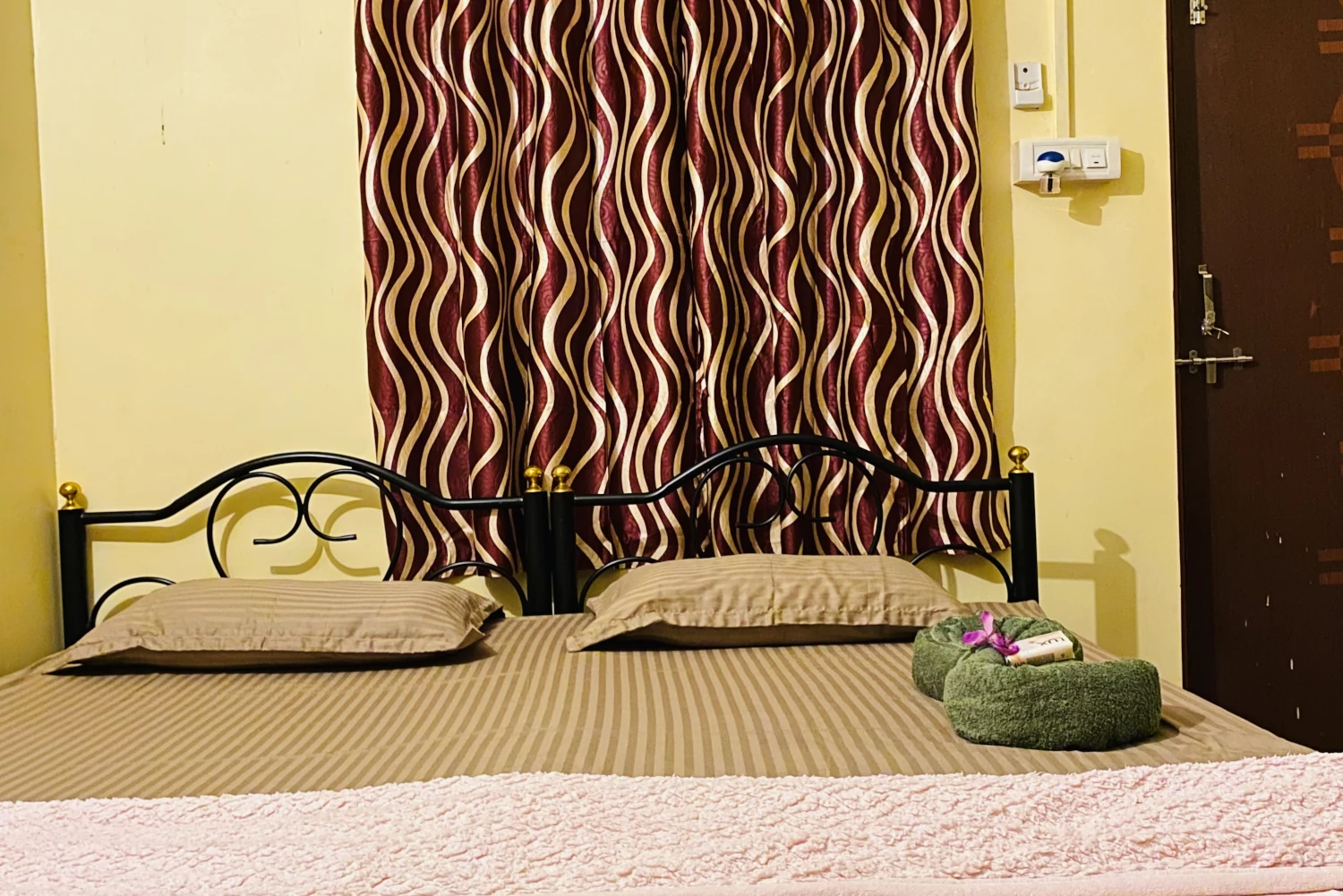 Occupancy: 2 Size:20m2
Deluxe studio is fully furnished room, suitable for people who want to stay for long term, holiday vacation or work from home. It comes with a spacious bedroom, private balcony and front lounge area. We have two deluxe studios, one is located on the ground floor and the other on the first floor.
---
























---
Check-in: 14:00 & Check-out: 11:00
Original ID proofs to be submitted before checking in.
Full payments to be made at the time of checking in.
Must allow inspection of room before checking-out.
Any damage to the property is payable as per owner guidelines.
Though the premises are under CCTV surveillance, one must take care of their own belongings and property owner is not responsible for any loss.
Always ask for the payment receipt copy signed by manager after making payments.
Cancellation of bookings 7 days prior to arrival date is refundable up to 50%
No last-minute cancellations allowed, any such incidence should be sorted by guest on their own.
| SEASONS | OCT | NOV | DEC | JAN | FEB | MAR | APR | MAY | JUN-SEP |
| --- | --- | --- | --- | --- | --- | --- | --- | --- | --- |
| MONTHLY RATES | Rs.24000 | Rs.36000 | Rs.42000 | Rs.42000 | Rs.36000 | Rs.36000 | Rs.30000 | Rs.24000 | Rs.18000 |
Availability for Deluxe studio ROOM 305
Availability for deluxe ROOM 308